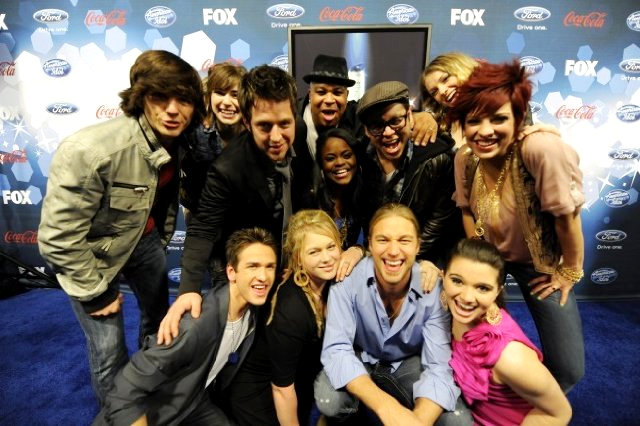 Six girls and six boys who survived the ax last week continued their journey on "American Idol" with fiercer battle and bigger stage. The theme this week is The Rolling Stones' music and audience will also get a glimpse of the contestants' home life.
Michael Lynche opened the show with "Miss You". Randy Jackson said, "Dawg, you slayed it. Way to start the show." Ellen DeGeneres said, "At some point I'm going to be disappointed, but not yet." Kara DioGuardi said, "Being hot on stage - you did that." Simon Cowell blasted Mike's performance as "corny" and "a tiny bit desperate".
Didi Benami was the first woman on the stage. She sang "Play with Fire". Randy said, "That was one of your best performances. You're on fire." Ellen thought she was "great" while Kara said, "What I liked tonight that I saw was an intensity. Both weeks you're moving toward who you are as an artist." Simon praised the song choice and added, "I thought you were going to loose it 30 seconds in, twice. Solid, not brilliant performance."
Casey James performed "It's All Over Now" with electric guitar. Randy said, "You're back to the Casey I love. I loved it - you are back." Ellen thought Casey was "fantastic". Kara said Casey was not just trying to be a rock star but he was a rock star. Simon said, "You sang it well. For me, that was like an audition performance. But you've got to push yourself. Not just a guy standing there with a guitar. Just be a star."
To Read More Click Here