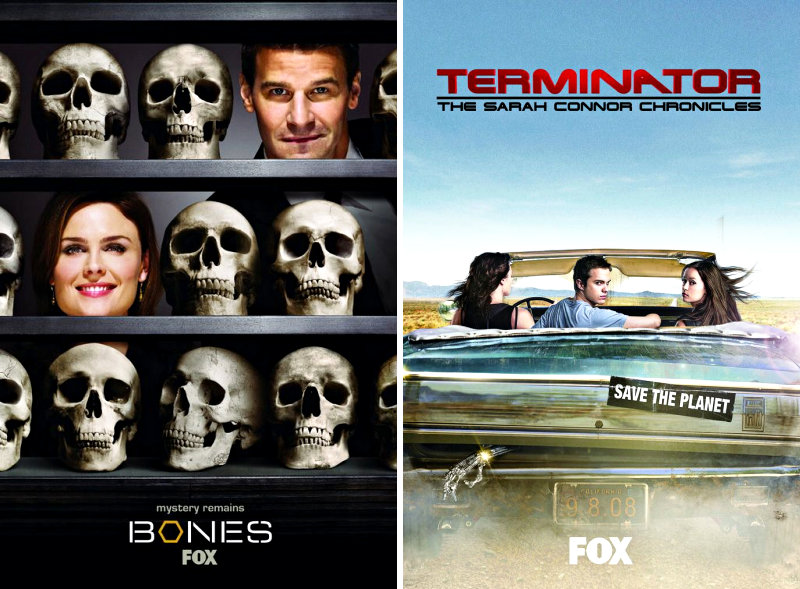 Here gathered are some of the April Fool's pranks and stunts that FOX play on the set of their primetime series. Among the shows participating are "Bones", "Terminator: The Sarah Connor Chronicles", and "House M.D."
As previously reported, the pranks were aired on April 1 during the commercial breaks of "Lie to Me" and "American Idol" which means between 8 to 10 P.M. ET/PT. Emily Deschanel and David Boreanaz, the two main actors of "Bones" decided to startle their castmates by hiding in the ice box. Summer Glau, Brian Austin Green and Thomas Dekker from "TSCC" meanwhile, kept up with a strange interview.
"House" was a little noisy. In the middle of the shooting, a parade comprised of a marching band, a sumo wrestler and several acrobatics came out of the elevator, much to the shock of the cast including Hugh Laurie, Omar Epps, and Olivia Wilde.
Eliza Dushku of "Dollhouse" got an unexpected visit while chef Gordon Ramsay was the victim of the prank on the set of "Hell's Kitchen".
To See The Videos Click here.