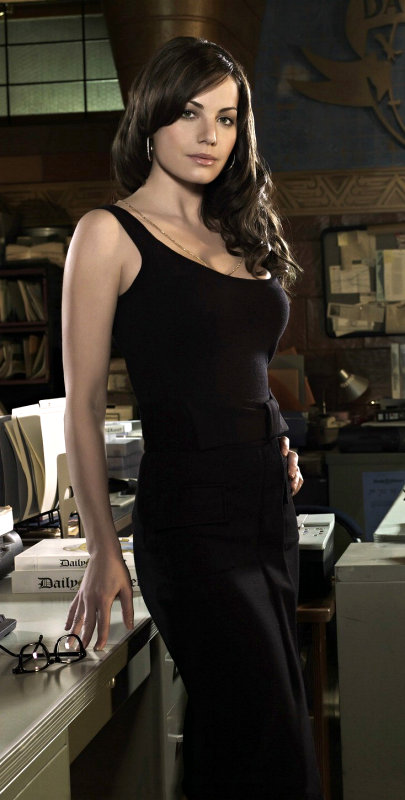 A new superhero is coming to town, or so it is. Lois will be in disguise as leather-clenched Stiletto in the next episode of "Smallville" in order to lure out Red-Blue Blur out of his hiding. In her attempt, Lois also recruits Jimmy to photograph Stiletto as the new heroine of Metropolis.
The heroic side of Lois came out when she was having a hang out time with her cousin Chloe and two thugs approached them. Wearing stiletto heels, Lois kicked them and got into the idea when she managed to bring down one of them. The other thug however, got away with Chloe's car that contains some important information inside.
Sticking to her plan, Lois puts on a mask and a pair of stilettos for the headlines. However, when Clark finds out about her scheme, he warns her that she is a better reporter than to have some fake story printed to advance her career.
Titled "Stiletto", the episode airs April 23.
To Watch The Sneak Peek Click Here.