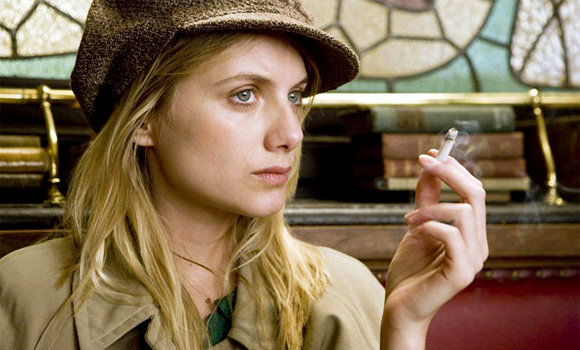 More "Inglourious Basterds" photos are coming out. Posted by The Playlist, the freshly-found images expose some of the villains. Additionally, several other pictures in the bunch manage to display some of the location shots, including the Le Gammar cinematheque, as well as British Army officer Lt. Archie Hicox and main protagonist Shosanna Dreyfus.
One of the photos exhibits the unseen pic of Daniel Bruhl as German officer and war hero Frederick Zoller. Two others give away Christoph Waltz as main baddie, Col. Hans "The Jew Hunter" Landa. Another one highlights on Til Schweiger who portrays Sergeant Hugo Stiglitz, an ex-Nazi who is recruited into the Basterds unit.
"Inglourious Basterds" is an ensemble war film from filmmaker Quentin Tarantino. Set in Nazi-occupied France, it begins when Shosanna Dreyfus witnesses the execution of her family at the hand of Nazi Colonel Hans Landa. Narrowly escaping the brutal murder, Shosanna flees to Paris, changes her identity and plans a revenge.
Elsewhere, Lieutenant Aldo Raine assembles a group of Jewish soldiers known as The Basterds. Joining forces with German actress and undercover agent Bridget von Hammersmark, they set on a mission to take down the leaders of The Third Reich. This World War II film will see Brad Pitt, Melanie Laurent, Diane Kruger, Mike Myers and Eli Roth among others. Before opening wide in theaters across the U.S. on August 21, this ensemble war film will make its world premiere on May 20 at the 62nd Cannes Film Festival.