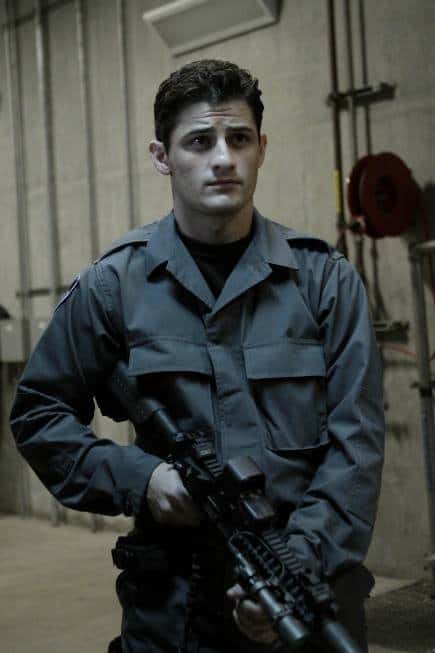 The first hour of FOX's final double episodes of Dollhouse was what most fans have been asking for: an Enver Gjokaj/Victor centric episode. But we also got more info on the mythology of the Dollhouse and Rossum, plus my obsession, which is "Epitaph One". And is it just me? Or does anyone else wonders if FOX feels like they shot themselves in the foot by canceling Dollhouse? Because each new episode is kicking ass and taking names And the next hour, "The Attic", made feel as if MY mind had been wiped and printed with a new personality. But I am getting ahead of myself. Let's start with "Stop Loss"
The Set Up
Ms. Lonely Hearts, aka Adele, is having a final romp with Victor as her suitor Roger. He spoils the mood by saying that he is in love with someone else, which is not a good thing on so many levels for Adele, namely because Roger/Victor is quickly becoming aware ala Echo. Adele berates Roger/Victor and tells him that he is a Doll, who is about to end his contract the next day. Roger/Victor states that he doesn't think Adele would stoop so low to hire a Doll to suit her needs. She cries at this.
Topher and Boyd look at Ballard's brain after Alpha scrubbed him clean. Topher explains that Alpha did some serious damage, which could leave Ballard in a vegetable state for Eh-VER. Adele then bursts in the lab and demands to know who is in on the joke of Imprinting Victor with thoughts of another woman on her final engagement with him. Topher doesn't have a clue on what she is talking about, but it quickly dawns on him that Adele is Ms. Lonely Hearts. Ivy doesn't know either since Roger/Victor came back early from the engagement. Topher reports that the Imprint Adele ordered for Victor was within the perimeters so the program wasn't manipulated. This is when Victor wakes up from his "treatment" and asks for Sierra. Bingo!
To Read more Click Here