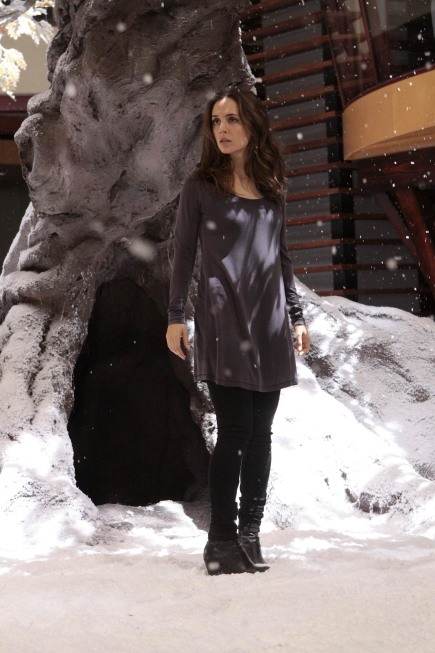 Welcome to" The Attic"! Prepare to have your mind frakked...
What could possibly be one of the most complicated episodes of Dollhouse to date in terms of plot twists and technical jargon, "The Attic" delivered and left me scratching my head. Bad thing? Hell No!!!! Let's get to it!
The Set Up
We pick up right were we left off with Echo being tended to by a female Attic representative, who is injecting tubes and wires into Echo. When the attendant leaves, Echo starts to spasm and flatlines!!!! When the female representative returns with another representative, the two remove the tubes and Saran Wrap from Echo and she awakes and dispatches both of them quickly. She breaks out her room and attacks the first person she sees for info on the whereabouts of Victor and Sierra. The guy tells her that they use real names in the Attic, which for Echo is Caroline Farrell. She types in the real names of Victor and Sierra (Anthony Ceccoli and Priya Tsetsang, respectively), finds them, frees them and then leads them to the exit, but they are split up by a plastic, bulletproof wall that forms between them. Echo then watches in horror as Anthony and Priya are SHOT TO DEATH!!!!!
But this is all a loop of Echo's nightmares And it's about to start again.
To Read More Click Here.
If You Missed This Episode Watch It Here Online Now