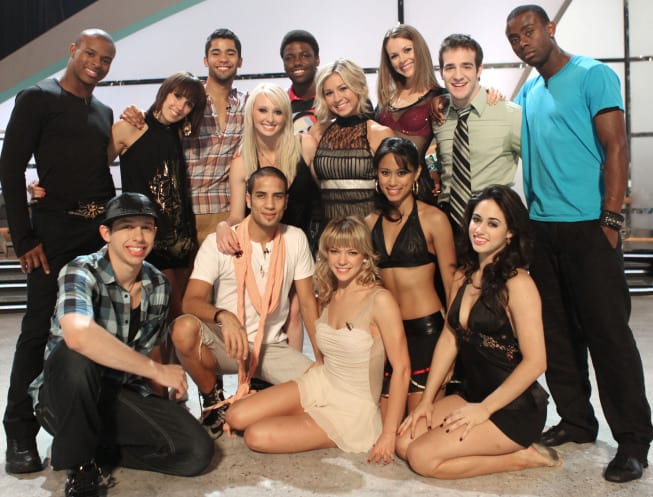 Ah, Wednesdays -- where the dancing is good, the fashion is questionable, the hostess is adorable, and the "random" dance hat of death is clearly playing favorites.
It's time for the final 14 to take the stage tonight, and I, for one, am excited to see what they bring. As always you can follow along with my live thoughts here on BuddyTV and over in the Twitter-verse.
Beyond the dancing itself, we have a few other things to look forward to. Mia Michaels is the guest judge this week, which could make for some interesting commentary, especially when it comes to Brandon. Hopefully Mia is on better, more professional behavior than in Las Vegas when it comes to Brandon. But either way we're eager to hear what she has to say, and I'll have the proverbial popcorn ready.
Also, according to Adam Shankman and his twitter, there will be a big announcement on tonight's So You Think You Can Dance. While we're not certain what this big announcement is, we think it's most likely one of the following: news about the planned Michael Jackson tribute, SYTYCD tour news, 100th episode and special guest (cough cough Katie Holmes) news, or Nigel announcing that Shanks has been added as a permanent judge. Shanks and Nigel have been in a protracted twitter battle, which has involved the stealing of profile photos and pleas for Twitterers to message Nigel that Shankman should be added as a third permanent judge. If Mr. Shankman himself is twitter-pimping the big news, we wouldn't be surprised if it had to do with a possible promotion.
To Read More Click Here.