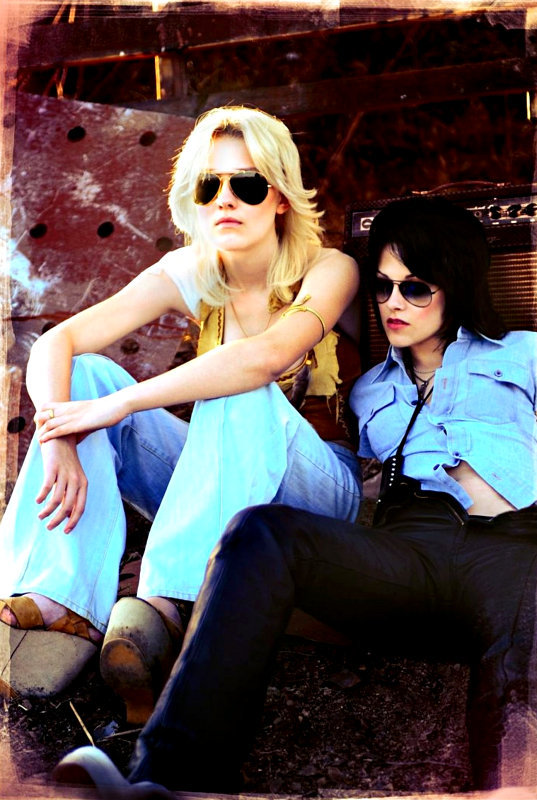 Entertainment Tonight (ET) has shared the sneak peek to biopic "The Runaways". Though blurry, the 33-second snippet which was debuted on Wednesday, December 16 manages to give a glimpse of Kristen Stewart's Joan Jett and Dakota Fanning's Cherie Currie performing on stage.
"The Runaways" is based on the 1970s all-girl rock band of the same name, which were brought together in late 1975 by impresario Kim Fowley. The film itself will cover the formation of The Runaways through to Cherie's departure at the peak of their success. It is also said to highlight the relationship between lead vocalist/keyboardist Cherie and guitarist/vocalist Joan.
Joining Kristen Stewart and Dakota Fanning in the cast ensemble are Scout Taylor-Compton, Stella Maeve, and Alia Shawkat. Recently, Apparition has nabbed the U.S. distribution rights to the film, which is going to be premiered during the 26th Sundance Film Festival on January 21-31, 2010. The full trailer for the movie will be debuted by MTV on Thursday, December 17.