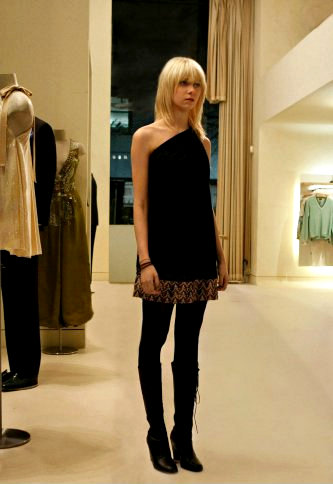 Clipped from the upcoming episode of "Gossip Girl" is the scene where Jenny talks to her older brother Dan about the extent of their father's relationship to Lily van der Woodsen. Dan reveals to Jenny that Rufus is selling the lot to move to the upper east side, which means, Jenny will come along.
"Remains of the J", the March 30 episode, is centered on Jenny and her sweet sixteen party. Serena decides to throw Jenny an intimate party for her, but things get out of control when Poppy Lifton turns the small gathering into a huge social event.
In a moment of weakness, Vanessa agrees to help Chuck with a scheme to make Blair jealous, while Vanessa sees an opportunity to make Nate jealous at the same time. Rufus learns that Dan will not receive financial aid at Yale and tries to figure out another way to cover the cost of his education. Blair reveals some unresolved feelings between her and Nate.
To Watch The Sneak Peek Click Here.