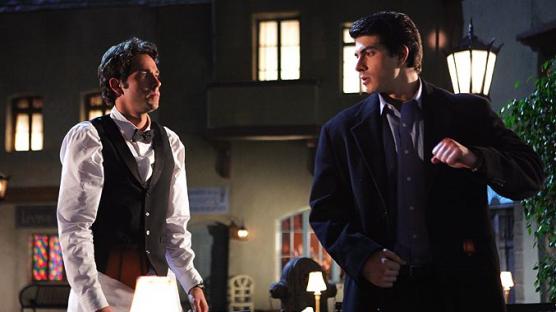 This week's episode of Chuck, "Chuck Versus the Other Guy, " was originally slated to be the season three finale before NBC was kind enough to order an additional six episodes. If this was going to be the last episode of the season, or potentially the series at the time, we would have gladly taken it.
The episode, which was written by series creator Chris Fedak, featured the perfect balance of drama, comedy, action and romance that make up Chuck. While managing to stay entertaining the entire hour, the episode also brought huge game-changing events to the show.
For some reason, we used to find Morgan Grimes irritating when we first started watching the show. Now, as proven by this episode, he's ready to take on the reigns of the comedy sidekick to the now much more serious Chuck. We're surprisingly excited to see this guy in the field, especially working with his polar opposite, Casey.
To Read More Click Here.