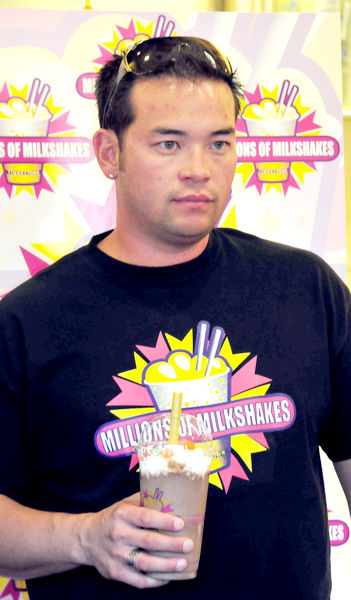 In an exclusive confirming statement to ETonline, Jon Gosselin has stated that he and Hailey Glassman have broken up. "Hailey says she thinks it's a good idea that we both take some time right now and focus on each of our individual lives," said the father of eight children.
"She has been my best friend and I admire her as a person ... I will forever love Hailey ... She's been the best friend I have ever had," Jon said. He, furthermore, addressed Hailey's recent comment that she felt "emotionally abused" by him. "I have been overly stressed, distraught and angry with everything going on in my life. It has been overwhelming, and at times I have taken it all out on Hailey," he began explaining.
"She has been unfairly treated by the world. She has always been there for me and with no judgment ... I see how all this has truly hurt her. She has not been happy and hates the media light that she has been put in. She is in no way a home wrecker. That's absolutely ridiculous and false when the world calls her that! She has given up her happiness the last 7 months and taken the brunt of my anger and the world's disappointment of Kate Gosselin and I separating for my well-being."
Jon added, "She has been selfless and never ever asked me for anything or anything of me ... I only wish the world could get to know her and see what an amazing person she is, instead of constantly judging her of lies and things that are NOT true ... I do love her and care deeply. She has made me realize I can love myself and just need to be more honest. I am taking things day by day. She tells me 'honesty is the best policy' and I started to embrace that saying and want to live by it. I thank Hailey her family and my fans for support and always being there."
Furthermore, Jon told ETonline, "It is important for me to go back to Pennsylvania and be with my children and get through this divorce and decide what I truly want out of life."