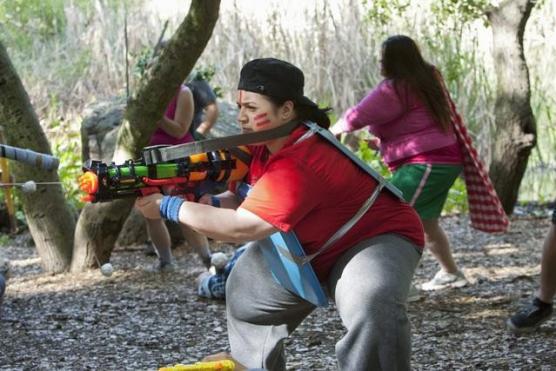 The meek shall inherit the camp.
Well, the meek and the strange. This week's episode ("Live Action Role Play") of Huge focused viewer's attention on the less visible characters of Becca and Alistair. The hour gave us a lot to laugh at, and even more to like about the loveable doormat Becca and the eccentricities of Alistair. At the show's end, we're left to consider the awkward, geek within each camper, and perhaps each viewer.
Lunch displayed how similar the camp world was from any American high school. There exists a cool kids table, where the campers mock Alistair's strange behavior and sulfurous smell, and a nerd table, where Becca explains the rules of larping to the camp rejects.
To Read More Click Here.