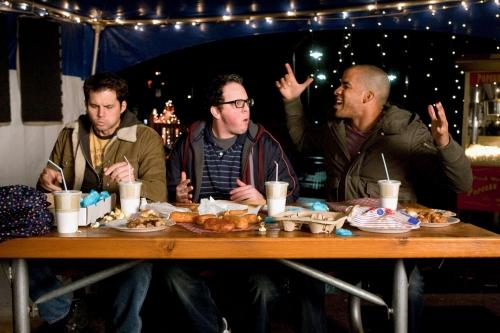 There has been enough episodes of Life Unexpected for us to know we are HOOKED!
Seriously. If you haven't tuned in yet to this remarkably funny, warm, and touching show - do so now!
The CW plays reruns almost everyday and if you are technologically advanced (like I hope to be shortly) - set your DVRs to record!
Back to the review, "Turtle Undefeated" had some moments that had us holding our breaths - big time.
For one, did you guys feel the spark between Baze and Cate when she touched his hand? The way their eyes connected for a brief moment, only to be interrupted by Ryan?! There definitely is something there that is still brewing...
If you have been reading the spoilers, you would know that there is a new romantic interest for Lux - Jones. We must say, he is pretty cute and seems like the nice boy next-door type of guy.
But, we kinda feel bad for Bug. He brought her soup and a movie because she wasn't feeling well - and any guy that would do that is a keeper in our books!
To Read More Click Here