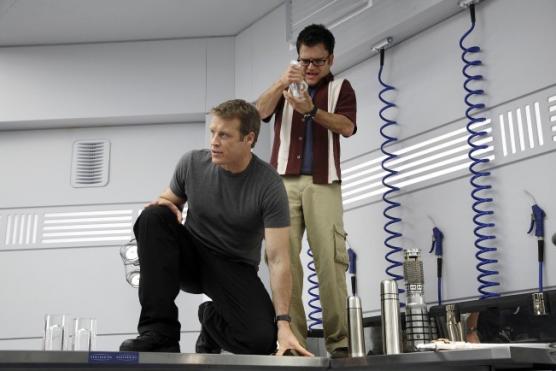 This week on Human Target, action and suspense was the name of the game. On Lockdown, Chance had to help a weapons engineer escape the evil crutches of his corrupt supervisor.
We have been waiting for more action and this week's episode overly did it. Chance begins by having to parachute and land on a building. Say what?
Not that this feat wouldn't be difficult enough for the most talented skydiver, but he had to land on a two foot section of the roof. Impossible, yet Chance somehow manages to complete this without even breaking a sweat! This is going a bit too far!
An even more unbelievable part of this episode, when Chance detonates the water cooler bomb that was strategically placed at the exact spot he would need it...
How did Winston know exactly where to put the cooler? How did Chance know he would need this so called bomb to kill numerous men waiting on the other side of the elevator door?
To Read More Click Here