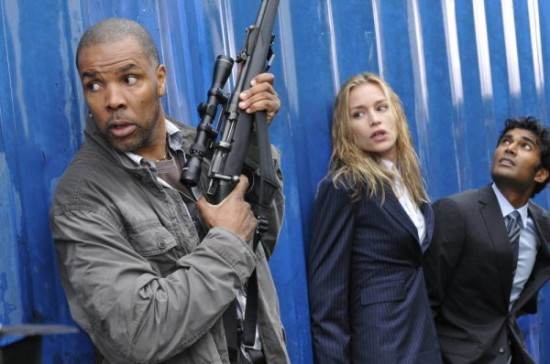 I mistakenly forgot to post thoughts on the last few episodes of Covert Affairs, which I certainly apologize for. But in another way, I know why I didn't post anything - the series isn't really offering up much to talk about.
I didn't love the pilot episode like I did the pilots for Burn Notice and White Collar, and unlike those series, Covert Affairs hasn't really improved upon anything in subsequent episodes. So although "No Quarter" and "In the Light" are better episodes than the two before, there still isn't much to discuss about them. The series looks great, the cast is coming together fine and I'm mostly entertained when I watch, but more than any other series I've been watching this summer, Covert Affairs leaves absolutely no lasting impact.
To Read More Click Here.