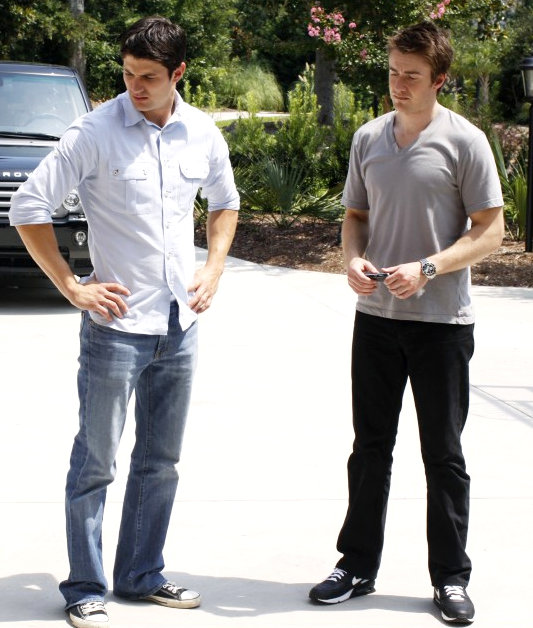 A new preview to "One Tree Hill" is released along with an insight from creator Mark Schwahn. The clip takes the scene when Haley and Brooke prepare meals and clothes for their men to go on a camping trip. Nathan and Julian are reluctant to go particularly because they are not used to hang out together.
In the synopsis, it is revealed that Julian agrees to a weekend camping trip but struggles to fit in with Nathan and the guys. Schwahn said that Terrence Coli wrote the episode so it can be expected that it would be "whimsical".
Back in Tree Hill, Brooke, Quinn and Haley spend Girl's Night doing a little bonding of their own. Schwahn said they are not going to do a special episode for Halloween festivity but there is still a spooky element involving the girls. They are going to have pot brownies and a psychic coming to the house.
"I (Just) Died in Your Arms Tonight" airs on Monday, November 2.