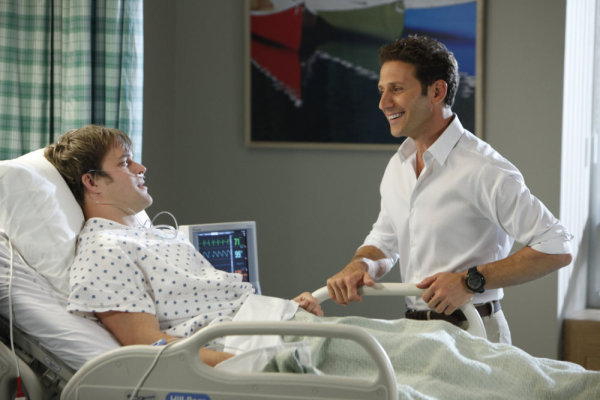 Royal Pains was back for a second season that's been fine-tuned just enough to remind you why you liked these characters while adding enough new problems to prevent this souffle-light show from disappearing.
Pains, created by Andrew Lenchewski and John P. Rogers, has pleasingly unusual rhythms for what looks, on paper (on laptop screen?), like just another quirky medical show. It's most interested in the relationships between its main characters, in their conversations and their emotional temperatures. It sidles into its weekly plots in the most casual, offhand manner possible. If you were describing last night's hour to a friend, I doubt you'd start off with, 'Well, Hank had to solve the medical problems of this infomercial celebrity who kept injuring himself,' even though that was indeed what the primary medical crisis was.
To Read More Click Here.