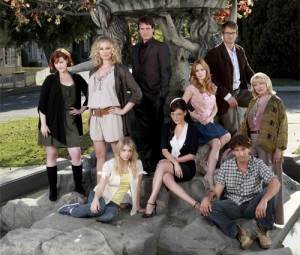 Call this the Week of Cancellation Hell where emotions run high for both those involved in canceled productions and those who watched the recently axed show. The former would be the case for Eastwick executive producer Maggie Friedman as she recanted her statement of being "furious" about the Eastwick's cancellation while talking to Michael Ausiello, my new idol.
"I misspoke in the worst possible way," Friedman told Ausiello in an email. "The word was 'furious' was poorly chosen by me."
Friedman also went on to say that she was or is in no shape way or form "angry at ABC."
"They treated me well. I am not the least bit furious, with anyone. That's simply not that kind of person I am."
Duly noted, Ms. Friedman! Can't wait for your next offering!