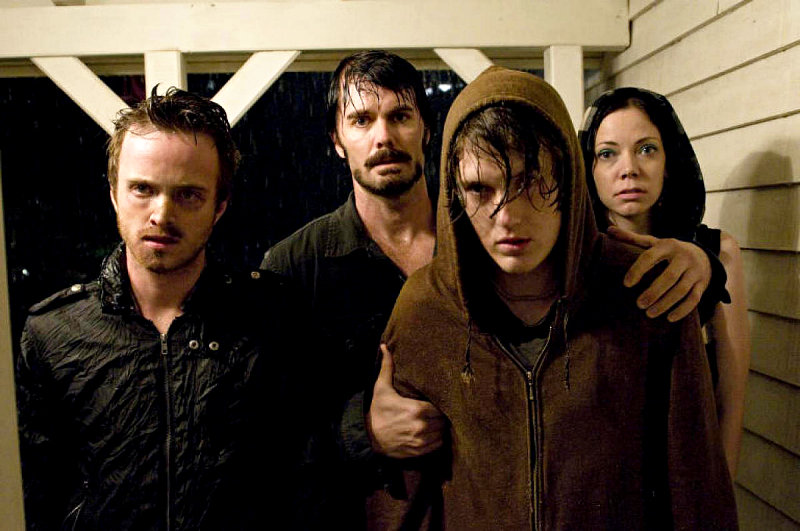 Gearing up to the fast approaching theatrical release of "The Last House on the Left", a microsite has been developed in support of the film's promotional efforts. With a tag read "Wes Craven...The Legacy Continues", the site features not only contents related to the Wes Craven-produced thriller remake, but also subjects pertaining to the legacy of Craven, the Master of Horror himself.
In WesCravensLegacy.com, horror fans can see several videos as well as a collection of stills from "The Last House on the Left". Additionally, a series of articles about this Rogue Pictures film and other movies made by Craven, and written interviews with Craven as well as press screening Q&A for "Last House" are also made available in it.
A remake of Wes Craven's 1972 horror classic, "The Last House on the Left" explores how far ordinary parents will go to take a revenge on the sociopaths who harmed their child. Soon after arriving at the remote Collingwood lake house, Mari and her friend are kidnapped by a prison escapee and his crew. Terrified and left for dead, Mari's only hope is to make it back to her parents, John and Emma.
Unfortunately, when she finally gets to the house, Mari realizes that her parents have unknowingly given a place to stay for her attackers. When her parents learn the horrifying truth, they plot to make the three strangers curse the day they came to the house. Directed by Dennis Iliadis and will be coming out in U.S. theaters on Friday, March 13, it stars Sara Paxton, Garret Dillahunt, Monica Potter and Tony Goldwyn.