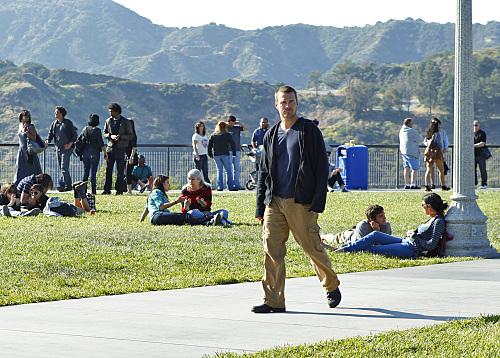 Last night's NCIS: Los Angeles opened with something cool we don't get to actually see that much of - Callen going deep cover, presumably long term, under an alias.
That all changed after he was "Burned," however, and the episode soon evolved into a frantic hunt for the person who just masterminded a major NCIS security breach.
For G. Callen, it also triggered a new effort to learn more about his own past.
Naturally, G. picked up that he was being tailed, and turned the tables on the outmatched P.I. But the fact that Callen's cover was blown was extremely problematic.
The guy tailing him was killed by a car trying to escape, but was just a minor player. Eugene Kilson was the real brains digging into G.'s past - and blackmailing him with it.
Callen was asked/forced to exchange a flash drive to a gang of armed Bulgarian thugs in exchange for the truth about himself. He complied, masquerading as Kilson.
To Read More Click Here.