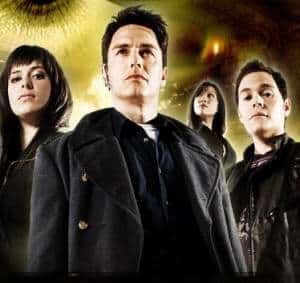 Starz is really finding its legs as a channel. It's been slowly building up original content for a while now, though shows like Crash and Party Down have gone largely unnoticed by the TV-viewing crowd. Now that the network is hosting bigger fare like the miniseries Pillars of the Earth, it's finally getting a bit more attention - and might just get a few more subscribers as well.
Here's one reason I might be subscribing to Starz: Torchwood. The Doctor Who spinoff is being co-produced by the network, who will also be airing the series in the US, instead of BBC America, which aired the first three seasons of the show. Unlike Doctor Who, Russell T Davies is still in charge of Torchwood, which has become his main show since his move to Los Angeles earlier this year.
To Read More Click Here.