Less than two weeks away from the premiere of "Harry Potter and the Half-Blood Prince", HBO aired an exclusive coverage which is dubbed "An Inside Look at This Sixth Installment".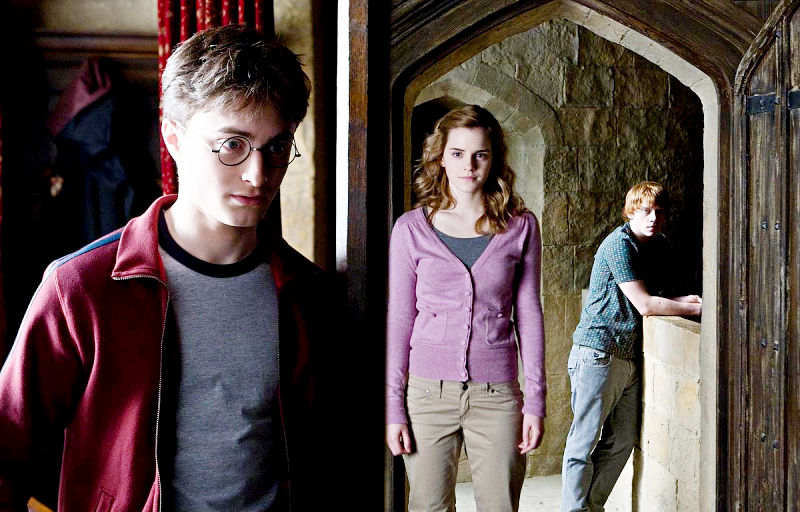 First aired on Friday, July 3, the special featurette will be broadcast through July 31 on certain dates.
"Inside Look" is basically a promo video with comments from the stars on some particular scenes as well as what happen behind the curtain. It opens with a clip of the trailer intercepted by Daniel Radcliffe's take on the scene where Dumbledore introduces him to an important mission. There is also commentary from Bonnie Wright about Ginny's romantic relationship with Harry.
Revealed as well is the production for the Quidditch match which puts Ron as the star. Director David Yates says that he wants to make it a comedy Quidditch, praising Rupert Grint for being a natural comedian. Crew including visual effects supervisor Tim Burke and 2nd unit director Stephen Woolfenden explain the idea of combining live action and background shooting. They use the Millennium bridge in London to give the idea of 'Apocalypse'.
"Harry Potter and the Half-Blood Prince" will hit U.S. theaters on July 15. Voldemort is tightening his grip on both the Muggle and wizarding worlds and Hogwarts is no longer the safe haven it once was. Harry suspects that dangers may even lie within the castle, but Dumbledore is more intent upon preparing him for the final battle that he knows is fast approaching.