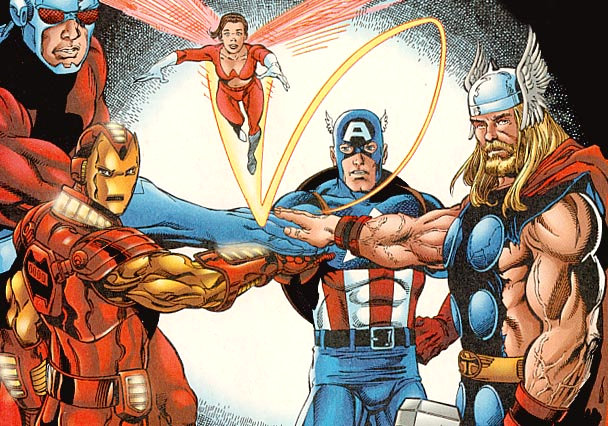 Bits of details for two highly anticipated Marvel movies, "Thor" and "The Avengers", have been brought forth by comic book writer Brian Michael Bendis. In an interview with G4, the 42-year-old artist explained that "Thor" will be the biggest surprise coming from the line of Marvel's future films, aside from talking about the Marvel Creative committee's recent meeting for "Avengers".
" 'Thor' is an extravaganza," Bendis said of the hammer-wielding superhero movie project. "The artwork is unbelievable...They flew us all here because Kenneth Branagh wanted to tell us his 'Thor' movie and he pitched it live. It was Shakespearean and went on for hours."
Expressing his excitement over "Thor", he continued, "[Branagh] wasn't high selling it. He is an actor and he just sold it. I looked to Joe [Quesada] and went 'Isn't this fun?' When he was done, we were like 'Great! You should do that!' "
On details about the meeting of Marvel Creative committee, Bendis said, "That was probably the most fun I've had." He further revealed that the committee that includes Marvel Comics' editor-in-chief Joe Quesada, Marvel Comics' publisher Dan Buckley and Marvel Studios' President of Production Kevin Feige, talked about the characters and how they'll interact, who the villain is, and what the point of the movie is.
"Thor" is an epic adventure that centers on a powerful but arrogant warrior, who is cast down to Earth and forced to live among humans after his reckless actions reignite an ancient war. Chris Hemsworth takes the title role with Natalie Portman and Tom Hiddleston among others in supporting roles. Paramount Pictures is set to distribute it in U.S. theaters on May 20, 2011.
"The Avengers", in the meantime, will pick up the story when the Earth's mightiest heroes will have to work together to battle the biggest foe they've ever faced. Robert Downey Jr., Don Cheadle and Samuel L. Jackson have all been confirmed to star in this film which is now set for May 4, 2012 U.S. release.