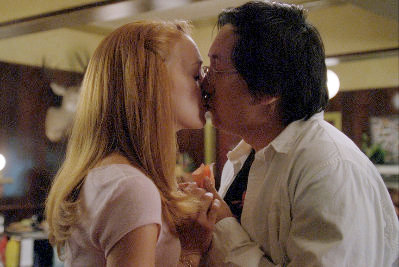 Jayma Mays makes her return to "Heroes" in the upcoming episode and some clips that show Hiro's second attempt to save her Charlie have been released. Sam warns Hiro that saving Charlie has the potential of altering the future, possibly in a destructive way. The question is, "Is she worth it?".
Through the first clip, it is found out that Sam has a motive to find Hiro, which is saving his traveling group from decreasing in number. When Hiro travels back three years into the past, Sam tags along and it complicates the situation. However, Hiro manages to prevent Charlie from being killed as seen in one of the clips where she finally gets to open the fruit can.
Another clip focuses the attention to HRG and his past. Elizabeth Rohm guest stars as his former Primatech partner who apparently has a romantic history with him.