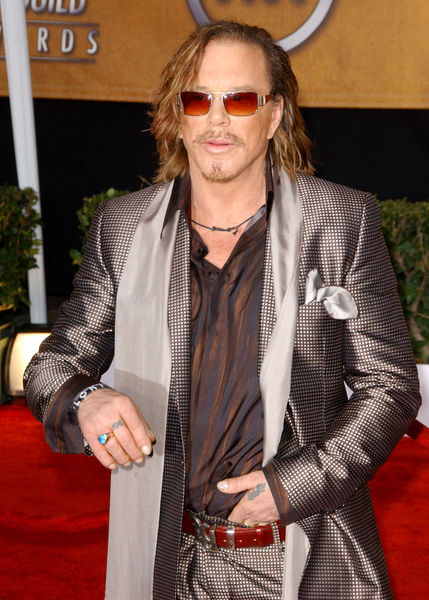 Providing more information about the upcoming "Iron Man 2", Mickey Rourke spilled the bean on his Whiplash character with hints on how the villain's armor will look like. In an interview with Empire Online, the Academy Award-nominated actor firstly gushed on his thought on joining the superhero franchise, saying "I'm having the time of my life!"
As for the challenges of portraying the villainous character, the star of "The Wrestler" shared, "It's been really brutal, because my Iron Man suit weighs 23lb." Getting deeper in the armor discussion, he detailed, "It's sort of a half-suit, with half my skin showing, with lots of Russian tattoos, because [Whiplash is just] out of a Russian-zone prison."
In Marvel's biography, Whiplash is described to be a brilliant young man with a bright future named Mark Scarlotti. He originally obtains a promising job at Stark International. However, he gets involved with the wrong people and ends up developing weapons for organized crime. After developing his armor suit, he is recruited by Tony Stark's nemesis Justin Hammer.
On other "Iron Man 2" news, Empire Online also posted an interesting interview with director Jon Favreau about War Machine. "Rhodesy is definitely stepping up in this film. Let me put it this way: Tony's not the only person with technology in the film," said the filmmaker when asked about the possibility of Don Cheadle donning the War Machine armor in the sequel.
"Iron Man 2" stars once again Robert Downey Jr. and Gwyneth Paltrow as Tony Stark/Iron Man and Pepper Potts. Don Cheadle will take on Colonel James 'Rhodey' Rhodes in place of Terrence Howard, while Scarlett Johansson will portray Black Widow and Samuel L. Jackson is set for Nick Fury. This superhero film is set to hit U.S. theaters on May 7, 2010.