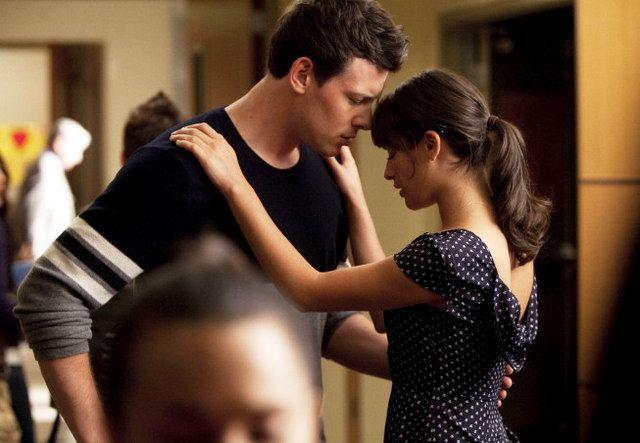 The glee clubbers take on duets in this week's episode of Glee. Strangely, power couple Finn and Rachel decide to throw the competition, but only to help newcomer Sam. Elsewhere, the love triangle between Mike, Tina and Artie grows.
The episode opens on Will breaking some bad news to the glee club: Puck has gone to juvenile detention. Since Puck is out, Sam finally joins New Directions.
This week's lesson: the duet (which is not a blanket, Brittany). Will decides to turn it into a competition, so Kurt sets his sights on singing with Sam, who he has a bit of a crush on. Finn, however, thinks Kurt will be painting a bull's-eye on Sam's back if they sing together.
Elsewhere, while Brittany and Santana make out, Brittany wonders whether they can do a duet together, but Santana is not about to make that commitment. Instead, Santana enlists Mercedes as a partner. "If we do a duet together, we will be the undisputed top b----es at this school," she says.
To Read More Click Here.