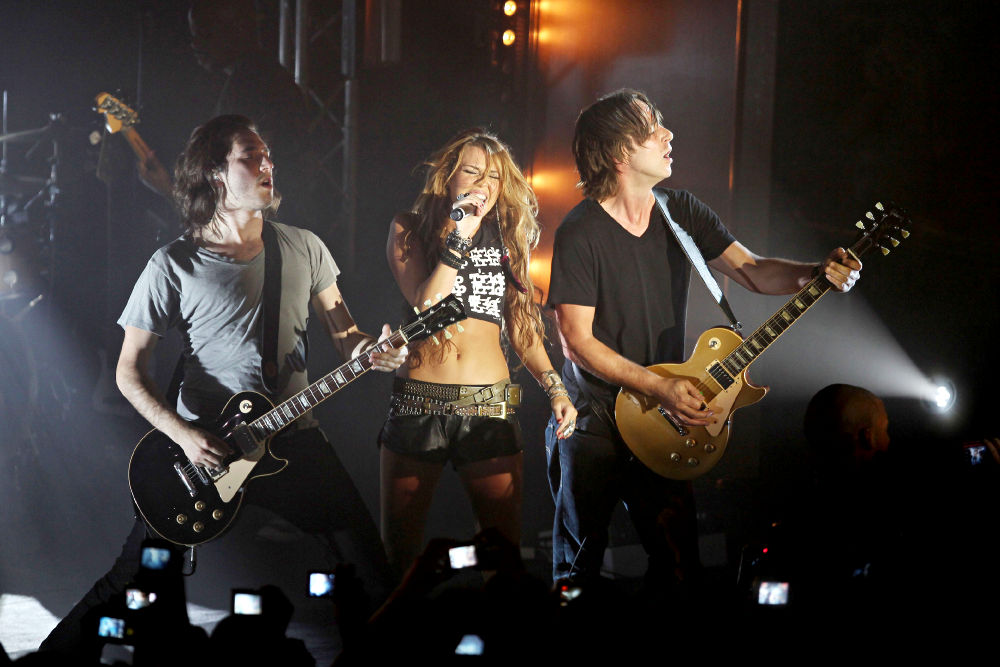 Miley Cyrus flew to Paris to continue the promotional effort for her new album "Can't Be Tamed" in Europe. She performed at the 1515 Club in France as a follow-up to her Madrid appearances earlier this week.
When taking the stage on Tuesday, June 1, the "Hannah Montana" star opted to wear revealing outfit. She rocked black shorts and a cropped top with matching color, entertaining clubgoers with songs from her June 22 release and tracks from previous efforts.
After wrapping her gig in France, Miley Cyrus jetted off to U.K. for another concert. She wrote on her blog, "So sad to leave Paris already! I didn't even get to be here 24 hours! I swear I have some of the best fans in the world right here in Paris! Out of all the cities I've been to I think this crowd has been the loudest and has had the most energy! London has some competition! See ya guys in a few hours! So excited for England!"