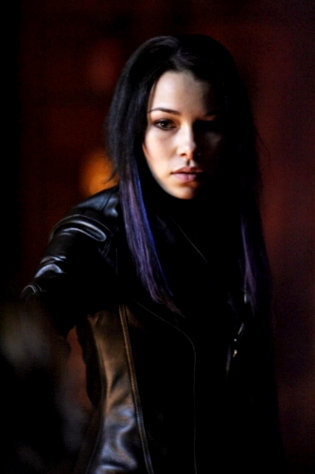 Tess returns to the scene of "Smallville", assembling a team of meteor freaks including Plastique and Parasite to track down Davis so Clark can kill him. However, things get out of hand once Tess' team discovers she is double-crossing them.
Cassidy Freeman recently told E! Online that Tess is on the hunt for Davis until the season finale. "Because I want Clark to accept the fact that he is Superman, and I don't think he can do that until he fights Doomsday," she explained.
Also in the May 7 episode, Chloe returns and begs Clark to kill Davis, claiming he can no longer keep the beast under control.
Jessica Parker Kennedy reprises her role as Plastique who has to power to create combustion on command. Tom Welling directs the episode written by Al Septien and Turi Meyer.
To Watch The Preview Click here.