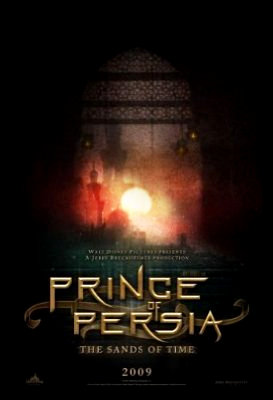 ABC Network has aired the first look at "Prince of Persia: The Sands of Time" during producer Jerry Bruckheimer's appearance on ABC Movie Special and now the video footage of it has made its way out. While Bruckheimer explains the film's plot on the interview, the actual footage from the film are displayed.
The over-one-minute video takes a look at some of lead actor Jake Gyllenhaal's training for his role as Dastan. It also previews extensive footage from the location shooting in the deserts of Morocco. Nearing the end of the video, a clip of commentary from Gyllenhaal is shared, showing him talking about how amazing people put their time and energy for the making of the film.
"Prince of Persia: Sands of Time" focuses its story on the quest of an adventurous prince and his rival princess. It follows Dastan, the Persian prince who ought to work together with feisty and exotic Princess Tamina in stopping a villainous ruler from possessing the Sands of Time which reversal power can destroy the world.
Based on the popular 2003 video game published by Ubisoft, this Jerry Bruckheimer-produced movie stars Jake Gyllenhaal as well as Gemma Arterton, Ben Kingsley and Alfred Molina. Walt Disney Pictures have set to release the movie on May 28, 2010.