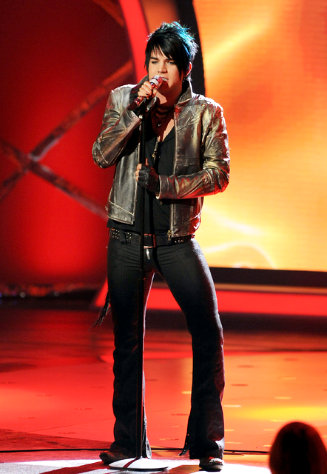 From the Top 13 to Top 11, "American Idol" is looking forward to chop down one more in the show. The remaining contestants are fighting for their chance in the performance night before their fate is determined through the live result on March 18. The show picks up the Grand Ole Opry theme this week with country singer Randy Travis serving as the mentor.
The first to sing some country is Michael Sarver who picks up Garth Brooks' "Ain't Goin' Down Till The Sun Comes Up". Travis warns him that he could not miss any word as the song is rich in lyrics. Randy Jackson thinks it is an "interesting choice of song" but it does not highlight him vocally. Simon Cowell, who openly reveals that he is not a fan of country music, says he cannot understand a single word. Michael answered back "If we were all perfect, we wouldn't need this show."
Allison Iraheta is next in line, belting out Patti Loveless' "Blame It on Your Heart". Randy calls it "dope", Kara DioGuardi praises her effort to inject it with rock, Paula Abdul thinks it is a "rock-solid performance" while Simon cannot feel it and says that it looks like Iraheta has forgotten the words.
Third to perform is Kris Allen with "To Make You Feel My Love" by Garth Brooks. He makes a bold move of not bringing his guitar up the stage, but sits on a stool anyway. Simon rants about him going far in the competition, Paula points out some pitchy tunes, Randy calls it "tender" in a good way and Kara says it's a beautiful performance.
Lil Rounds is up next with Martina McBride's "Independence Day". She tells Ryan Seacrest that she is definitely going a hundred percent on making it a country song. This results in Simon calling it uncomfortable, Kara hating the first part of the song, and Randy wishing she had sung another song. Rounds says in defense, "I wanted to show America that I can sing country."
Adam Lambert opts to sing some Johnny Cash, predictably picking "Ring of Fire" which has been made as a musical on Broadway. The judges basically think it was strange but not so bad at the same time. "What the hell was that?...self-indulgent rubbish," Simon calls it.
To Read More Click Here.