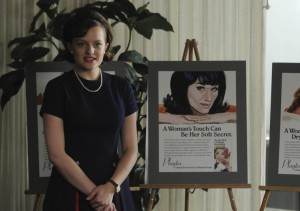 The foundations are shakey at SCDP and Chinese Wall explores what happens when the news that their biggest client is jumping ship. This episode was far from a sinking ship and is another chapter in an extremely strong season.
Roger has known this bad news for SCDP for a couple of weeks (and found out last episode) and rather than revealing this to the company he has buried his head in the sand. We get to see Roger in defensive mode and behaving at his most petulant and vulnerable. When he seeks comfort in Joan and is rejected, in spite of his churlish behaviour John Slattery still makes us feel sympathy for this character. Even a box of his book Sterling's Gold does nothing to lift his spirits (though I would really love a copy).
To Read More Click Here.