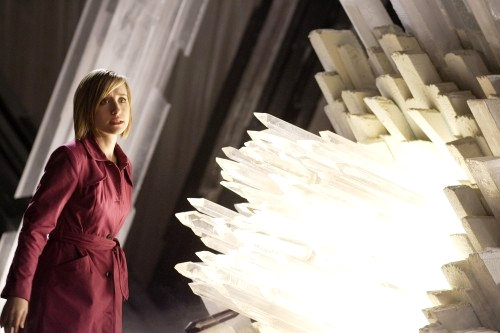 Chloe makes a decision that will change her friendship with Clark forever. Clark discovers that Davis is still alive and confronts Chloe about protecting him. The Thursday, April 30 episode of "Smallville" is called "Beast". Louis Febre who composes for the series twitted, "Beast is d-a-r-k."
Clark discovers that Davis did not die from the kryptonite exposure, and that he is taking Chloe out of town to escape from the people. Meanwhile, Oliver finds Jimmy breaking into Chloe's apartment. But things get rapidly worse after Davis jumps from the shadows and attacks both of them.
On the fate of Chloe in the upcoming episodes and the next season, executive producers Brian Peterson and Kelly Souders answer questions from E! Online. "It's a scary future for Chloe Sullivan because you never know what's going to happen because of that exact fact," Souders said, before adding "All we can say is her tragic arc has a very tragic ending this year".
To Watch The Preview Click Here.