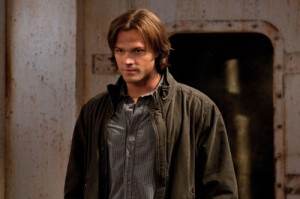 After having time to really think about the sixth season premiere from last week, I have a few follow-up questions to my previous review.
Lingering Questions
First, seriously, what about Adam? Like Sam, he was possessed by an angel when he went into the hole/box. So if Sam was resurrected, is Adam still down there in the box? This has been bugging the hell out of me and I really, really hope that we'll find out what happened to Adam. I also find it odd that Dean never bothered to ask Sam specifically about Adam when he asked about Hell. I mean, sure, maybe Sam doesn't want to talk about it, but what hardship would it be to address what happened to their brother? Especially considering it's technically their "fault" (though not really) that he was involved in this situation in the first place.
To Read More Click Here.