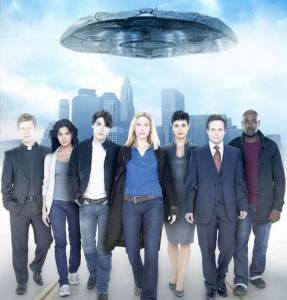 V's first season may have ended last month, but unlike several of its freshman genre competitors (including FlashForward), V will be coming back with a second season. Whether this renewal was rightful or not is still a subject of much discussion, but regardless, plans are already being made for the alien invasion's second year on television. Executive producer and showrunner Scott Rosenbaum talked to UGO about the future of the show.
Episodes will be more "action-packed," Rosenbaum says. We'll also " see a lot more of the V soldiers and their army in Season 2. Also, when the battle starts, we will see the battle. We do have budget limitations but we'll figure it out."
To Read More Click Here.