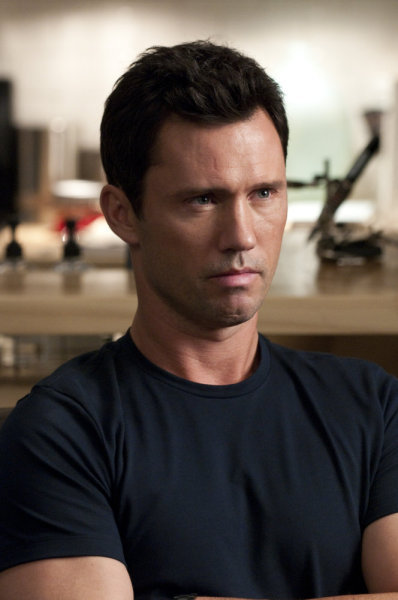 This week's installment of Burn Notice ("Neighborhood Watch") was another excellent episode, as Matt Nix continues to deliver each with terrific action, great dialogue, and awesome character interaction.
I thought Fiona's jealousy streak at Michael flirting with the assassin Kendra was ideally played. It was not over done or under done, but just enough to get a giggle or two. As a matter of fact, two of the quotes from this week below are featured from Michael and Fiona's banter.
Have I mentioned how much I love Madeline? Well, as mentioned previously, she reminds me so much of my own mom that episodes where her and Michael have heart touching moments I have to call my mother.
This week was no different; her discussion with Michael about bullies brought back images of my own childhood and being chase home from elementary school.
To Read More Click Here.