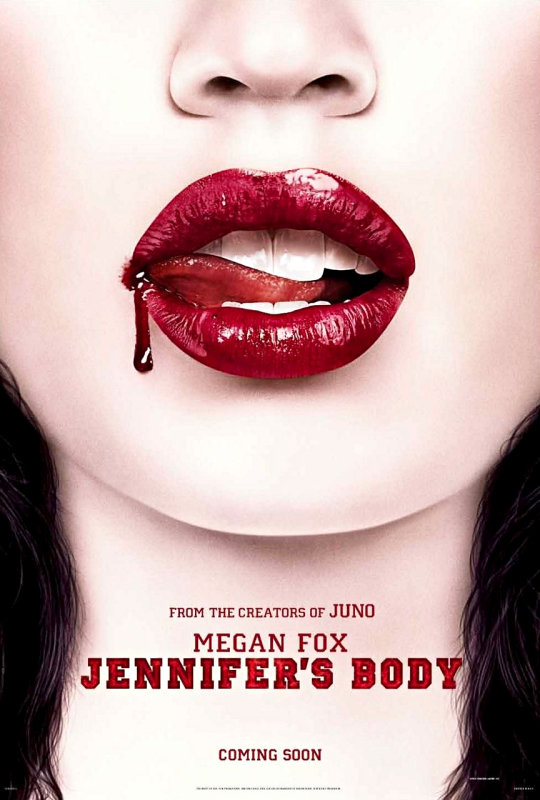 Several new images from "Jennifer's Body", exposing two of its leading ladies Megan Fox and Amanda Seyfried, have been made available for viewing pleasure. The photos are first outed by Film School Rejects and are in the form of scanned version of those printed in the latest issue of Empire Magazine.
One of the pictures sees Fox's titular character, Jennifer Check, in her cheerleader outfit before she gets possessed by a demon. Another one displays her covered in blood and possessed by the man-eating demon. Beside Jennifer's photo, another image exhibits Seyfried's Needy Lesnicky. She is seen in the picture dirty with bloody nose and hands. The last one captures both Jennifer and Needy in what seems to be a classroom.
From the noted "Juno" screenwriter, Diablo Cody, comes "Jennifer's Body". This new comedy thriller film centers on Jennifer, a beautiful cheerleader possessed by a demon. Due to her current state, she seduces boys in a Minnesota farming town to feed off them. Now, it is left to her nerdy best friend Needy to save the boys and stop Jennifer from killing all the boys.
Starring Megan Fox and Amanda Seyfried, the movie directed by "Aeon Flux" and "Girlfight" helmer, Karyn Kusama, is also supported by Adam Brody, Amy Sedaris, J.K. Simmons, Chris Pratt and many others. 20th Century Fox schedules the horror comedy to hit U.S. theaters September 18.