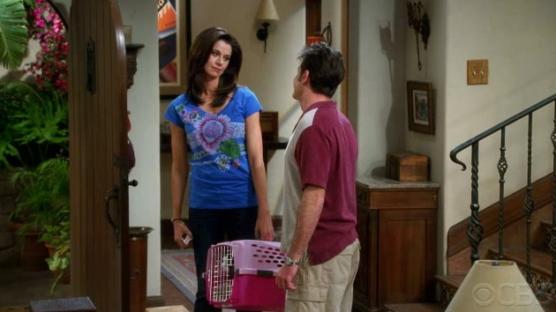 She's gone! She's really gone! After spending an entire season whining that we couldn't wait for Two and a Half Men to get rid of Chelsea, she finally packed her things and left last night.
While we have nothing against Jennifer Bini Taylor, her character simply made Men less funny than it was in previous seasons. Now if Sheen can get out of rehab and stay out of their long enough, we're excited to see one of our favorite sitcoms return to its former glory.
As for last night's episode, "Tinkle Like a Princess," it certainly had its funny moments. Our favorite scene was probably Alan and Berta arguing over who should rescue a drowning Charlie.
To Read More Click Here