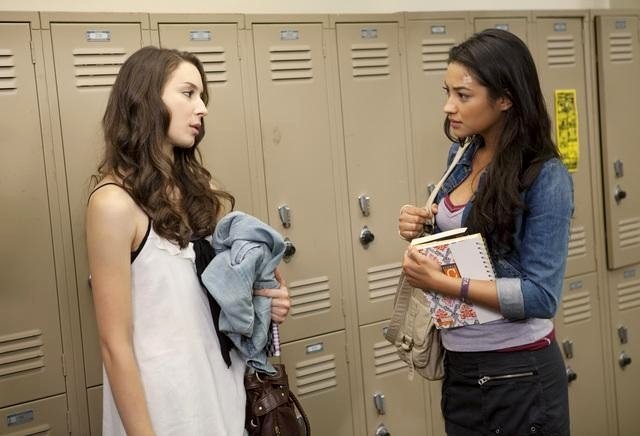 Just when I thought this week's episode of PRETTY LITTLE LIARS was falling flat like a bad hangover, it ended with the shocking revelation that Toby may not be returning. Although we do not find out exactly what happens, it looks serious and permanent. It left at least one character devastated and one character relieved. Will we ever know if Toby was a good guy or a bad guy?
Although last week's episode of Pretty Little Liars ended in a cliffhanger, we don't seem to get any answers this week about what exactly happened to Emily. We know that she is not dead. We know that she hit her head on something. And we also know that Toby did not mean her any harm as he dropped her off at the hospital before disappearing into the night. This logic, however, is lost on the other three girls who are still insistent that Toby is Alison's killer, is out to get them, and is also the mysterious "A." Somehow, I don't think that one person is responsible for all three things.
As I suspected, Hanna finally has a boy fall in love with her. Too bad it is not Sean. Hanna is beginning to realize that perhaps she and Sean do not have anything in common aside from their popularity. Perhaps Hanna just set her sights on Sean as the ideal goal back when she was "Hefty Hanna", as Alison cruelly nicknamed her, without any actual knowledge about Sean as a person. Why else would a sexually overcharged popular girl pick a virgin-until-married guy?
To Read More Click Here.