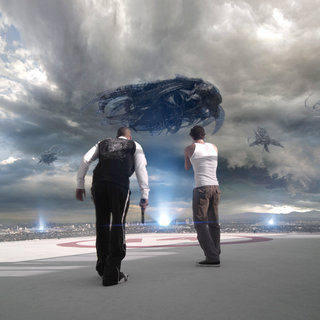 The first teaser trailer for "Skyline" has been made available for viewing pleasure. Debuted by Apple, the video highlights the warning on alien as announced by several newscasters. The scene then jumps to show the situation when the extra terrestrial creatures have come to Earth and humans are sucked into their spaceships.
When strange lights descend on the city of Los Angeles, people are drawn outside like moths to a flame where an extraterrestrial force threatens to swallow the entire human population off the face of the Earth. Now the band of survivors must fight for their lives as the world unravels around them.
To Read More Click here.