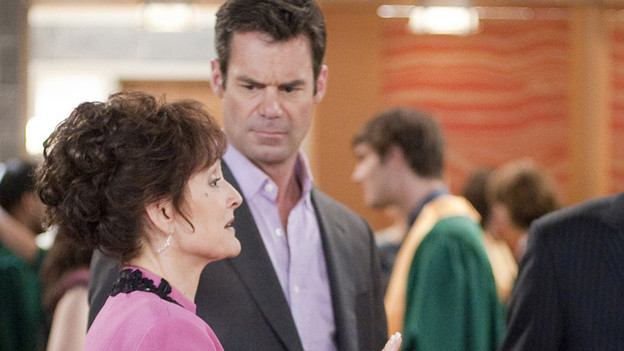 Natalie wrestles with her decision to have an abortion, imagining what would happen if the baby was Brody's or the baby was John's. John is trying to hunt down evidence against Eli when Brody and Jessica arrive with the good news about their engagement. John reveals his mounting suspicions about Eli to Brody. Kelly tells Blair she thinks Eli is a murderer. Blair tells Kelly that's untrue, but does postpone her elopement to Eli. Eli is not pleased. Hannah passes out from the pills and Eli leaves her to die.
Tea hallucinates that Todd is an impostor, but after some convincing realizes that is not the case. It's just emblematic that her condition is worsening. Still, Todd and Tea do marry. Worried about Hannah, Cole goes to see her and leaves Todd and Tea's wedding. Starr is upset.
Dorian and David try to outdo each other with their insistence that they've found true love with Clint and Mandy, the hooker, respectively.
To Read More Click Here.