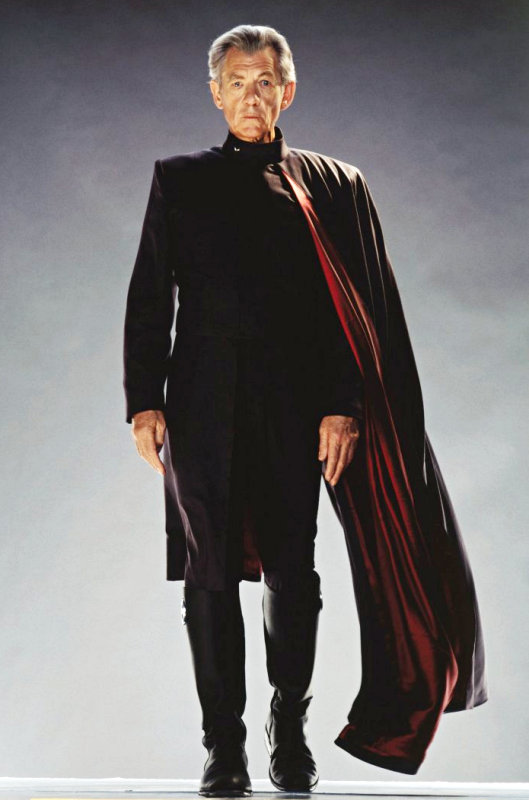 There is a chance that "Magneto" will not see the light of day. Casting a doubt on the possibility of the solo mutant movie heading into the big screen was "X-Men" series producer Lauren Shuler Donner herself when talking to Empire at the Los Angeles promotional junket for the new "X-Men Origins: Wolverine" Blu-ray.
"David Goyer has written a brilliant script. It starts in the concentration camps and has Magneto coming out of there," Donner said before dropping the bomb. "But you know, I'm not sure that film is going to be made. The studio has a wealth of potential stories, and they have to stand back and decide which ones to make. And Magneto, I think, is at the back of the queue."
The movie producer, however, didn't completely shut close the chance of the feature project being made in the future, saying "Maybe it'll get made in five years - who knows?" She further reinforced what Magneto's depicter Ian McKellen has suggested earlier about his involvement in the movie. "I can tell you that Ian McKellen won't be playing the character the whole way through," she claimed.
On the reason why, Donner explained, "We used Lola technology in X-Men 3 X-Men: The Last Stand to de-age Ian and Patrick Stewart for one scene, but it's very expensive. To do that for a two-hour movie would be prohibitive financially." Still, she added on another problem filmmakers are facing should they use McKellen stating, "And to find a younger actor to fill Ian's shoes, that's pretty daunting. It's not easy."
"Magneto" has been said to chronicle the story of a young Magneto who seeks revenge on the Nazis who killed his family while befriending a young Charles Xavier. It has David S. Goyer attached to direct, but no actor has been linked to the project so far.
Earlier, McKellen talked to Empire about the likelihood of him reprising his Magneto role. "There's meant to be a 'Magneto' script floating around," he said. "[But] I've not read it, so I suspect it wouldn't involve me. I think it would be about the younger Magneto, and the most I could hope for would be to top and tail that. They can't have someone whose face is as lined as mine any longer!"