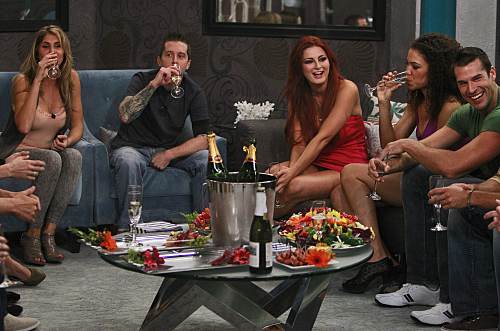 As with the opening episode (sorry for no recap- vacation!) this season of Big Brother seems to be firmly entrenched with stereotypes.
Last Thursday was fairly straightforward. They introduced the houseguests, had the first HOH competition, and introduced this season's BIG TWIST… that of the Saboteur.
The first task the Saboteur completed was to lock the HGs out from the food, forcing them to eat slop, making them all suspicious and even more paranoid than usual. Although, they all seem to agree that it's either Andrew or Brandon.
Hayden won HOH and we got to see his room for the first time.
Okay, why does Brandon think that Rachel and Annie are the most intelligent people in the game? SECOND BIG BROTHER MAJOR TWIST! Annie was not thrilled with the budding showmance between the science geeks.
To Read More Click Here.