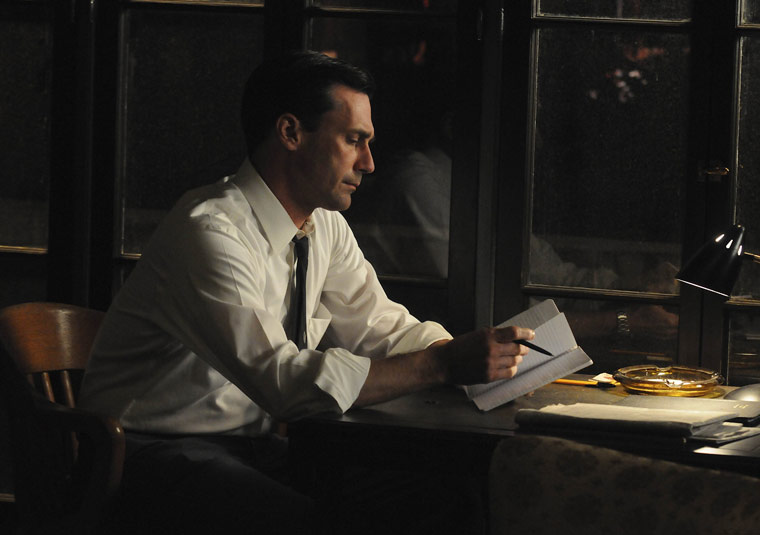 This week's episode of MAD MEN entitled "The Summer Man" showed a lighter, or even enlightened, version of Don Draper. We open to find Don awake early and swimming. We later find him writing in a journal. He admits to having a drinking problem. He wishes he had graduated high school. And so begins an episode of Don trying to sort himself out. He tries to abstain for drinking and does quite well from a Don Draper perspective. He tries to get back into shape. And he tries to treat others better.
It was great to see Don Draper get a bit of self awareness. I liked how he traded coffee for liquor and how he commented that sleeping alone was one of the greatest things. We saw a different Don this episode. He was kind toward Miss Blakenship after she returned from surgery. He was a bit more gentler when he scolded Peggy for being a tattletale and telling her to go get the respect she wanted from the staff. We saw a lot of Don writing in his journal, alone in his apartment. Heck, even his apartment was a little less dark this episode. Is this a pathway for a new Don Draper? Will he reform himself again, but this time for the better?
To Read More Click Here.