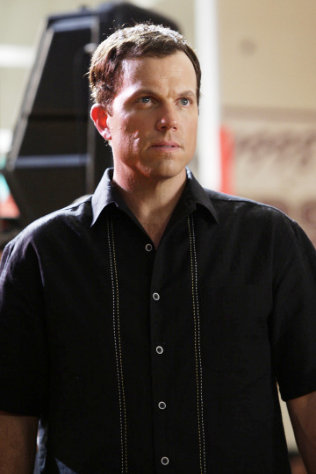 John Casey is a great character, which is why Season 2's "Chuck Versus The Sensei" - the only episode completely centered around the character that year was disappointing, since it should have been Casey's time to shine, but instead felt rather lackluster. "Chuck Versus The Tic Tac" is the first time Casey has been spotlighted since then, and in some ways it felt like a do-over.
Once again, the story centered on the discovery that an integral mentor from Casey's past had turned the dark side, as it were. This gave the episode a bit of a been there, done that feel, but there was certainly a lot to enjoy as well.
One problem though was that I never bought that Casey had truly turned bad and joined The Ring. One of the best episodes of the entire series, "Chuck Versus The Colonel", had Casey hunting down Chuck and Sarah. But there, Casey's antagonistic presence was because Casey felt an obligation to obey his superiors and not disobey. That was a much more in-character and compelling scenario than Chuck and Sarah briefly thinking Casey was a Ring member here.
To Read More Click Here