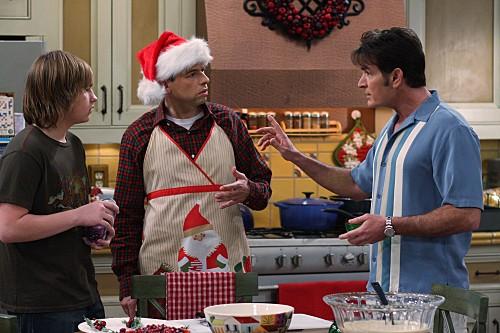 It was Christmas Eve at the Harper household, and in typical Two and a Half Men fashion, we were just waiting for things to fall apart. At the beginning of the episode, things actually seemed like they were going well.
Alan was preparing a nice feast, Evelyn headed over with a prospective client, and Berta was even staying over as a guest. How could it go wrong? That's when Charlie decided to take Jake under his wing and encourage him to cheat on Celeste.
You can find out exactly what happened in our recap of "Warning, it's Dirty."
To Read More Click Here.