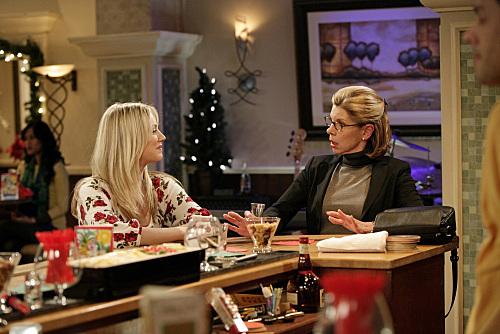 We were huge fans of Christine Baranski as Leonard's mom during her introduction during "The Maternal Capacitance." Now that Baranski reprised his role this episode, she had some high expectations (at least from us) to meet.
The show certainly set things up for some great opportunities with her. Beverly and Sheldon have kept in contact and she's been sharing all of her news, including her divorce with him, and none with her son. Meanwhile, Leonard has still not told his mother about Penny.
The best scene with Beverly was during the initial ride home from the airport, with Sheldon coming off even more smug than usual with Beverly to egg him on. The next best interactions, were definitely between Penny and Beverly, who ended up alone after a depressed Leonard went to bed.
To Read More Click Here.