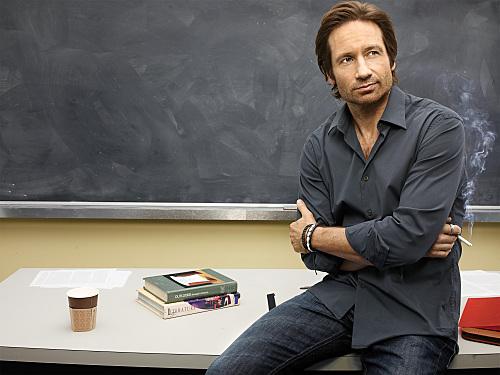 Season three of Californication ended with a punch to Hank's stomch; or maybe his groin, to be more specific.
On the season finale, just as the womanizer chose to settle down with Karen, he received a surprise visit from Mia. The end result, and final scene, was of Hank being dragged away in handcuffs, as Karen and Becca look on helplessly.
"I always thought that it would be the right endpoint," series creator Tom Kapinos told TV Guide. "That secret with Mia - the fact that [Hank] slept with her and Karen doesn't know about it - is such a huge part of the show and was a huge part of the pilot. To a degree, by the time you get to Season 3, the audience had kind of forgotten about it. So it felt like the right time to bring it back. On another show you might wait to the end of the series to answer that question, but I always vaguely knew that's how I wanted the season to end."
To Read More Click Here.