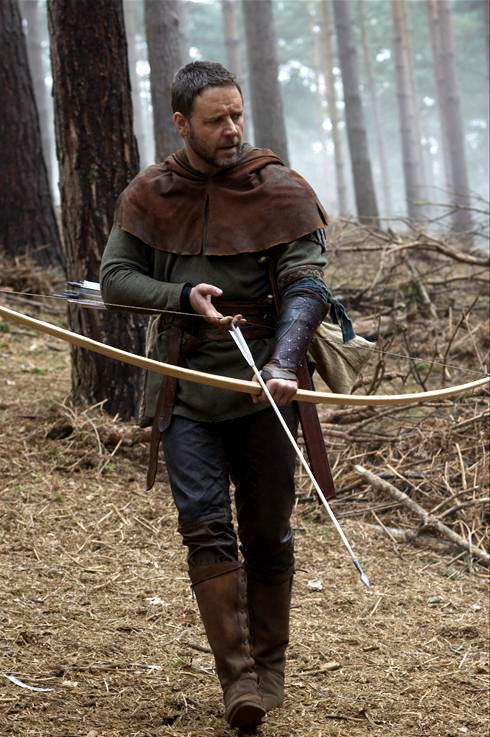 Universal Pictures have released the first photo from "Robin Hood". Posted at USA Today, the picture provides the first look at Russell Crowe as the titular character. In the freshly-outed image, the Academy Award-winning actor for "Gladiator" is seen sporting a Caesar haircut. He has also shed the "State of Play" and "Body of Lies" weight, exhibiting a slimmed-down physique.
Crowe's photo as the prince of thieves also displays the character's new look. Of the new look, producer Brian Grazer explained, "He doesn't have the old Robin Hood tights. He's got armor. He's very medieval. He looks, if anything, more like he did in Gladiator than anything we're used to seeing with Robin Hood."
"Oddly, it's a metaphor for today," the executive producer of TV series "24" furthermore added on this Robin Hood's feature story. "He's trying to create equality in a world where there are a lot of injustices. He's a crusader for the people, trying to reclaim some of the ill-gotten gains of the wealthy. That's a universal theme."
"Robin Hood" is the working title given for the Ridley Scott-directed adventure film which was once named "Nottingham". In addition to Russell Crowe, it has Cate Blanchett as Maid Marian and Mark Strong as Sir Godfrey. Actors Vanessa Redgrave and Kevin Durand among some others are also listed in the cast ensemble. Universal Pictures will distribute this movie in theaters across the U.S. on May 14, 2010.