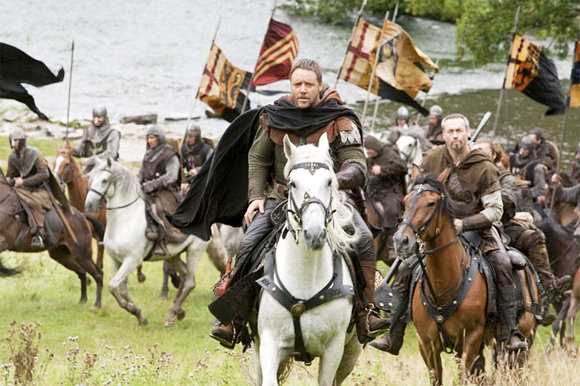 A trailer for "Robin Hood" has been made available for viewing pleasure. On Tuesday, December 15, Universal Pictures has debuted the clip, which gives the first preview to the action adventure movie. Featuring only few dialogs, the snippet highlights the battle that is faced by the titular character in the film.
On the same day, new official images from the film have also been found. Making its way out via Australia's The Courier Mail, two of the pictures feature Robin riding a horse along with a flock. Then, another particular photo shows him in the middle of a battlefield. The other image, meanwhile, captures Robin and Maid Marian.
Based on the Robin Hood legend, the film follows Sir Robin Hood of Locksley, Earl of Huntington, who has returned to Nottingham after fighting in the Third Crusade and finding the oppression caused by the new Sheriff of Nottingham. Using his intelligence and military skills, he tries to free his home village from tyranny and corruption in England.
Coming from Ridley Scott, the man behind "Gladiator", "Robin Hood" was initially entitled "Nottingham". Russell Crowe leads with Cate Blanchett, Matthew Macfadyen, Mark Strong, and Danny Huston in supporting roles. The movie will open wide in theaters across the U.S. on May 14, 2010.