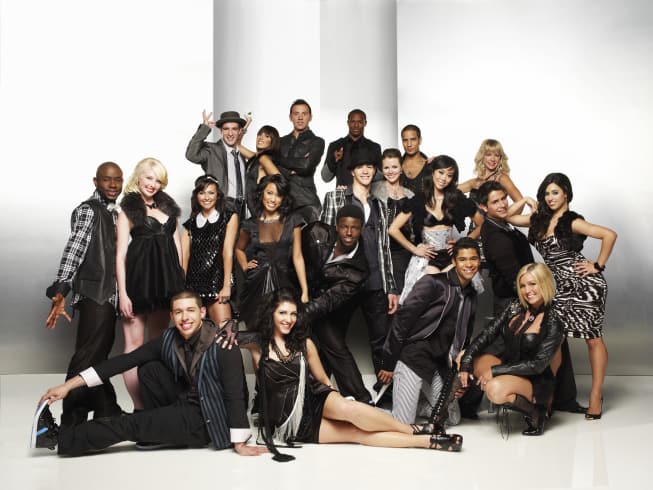 It's almost time for the Top 20 to start dancing and for America to start voting on So You Think You Can Dance. To get America acquainted with the 20 dancer's vying for the title of America's Favorite Dancer, Fox Source sat down with the Top 20 for a little interview. During the interview the dancers discuss: their very first dance performances, their experience during Las Vegas week, their strategies to win So You Think You Can Dance, what dance style and choreography they are most worried about, and what they think of the styles they're donning for their promo photos.
FOX, it would seem, are multi-taskers, as they interview the dancers two at a time, all while fellow dancers are taking their promo photos and leaping about in the background. And don't get your hopes up too high about the pairings during the interview, we've been told the interview partners are not necessarily also each others dance partners. Considering how great the chemistry is between a few of the pairs, most notably: Janette and Brandon, Karla and Max, and Jeanine and Evan, we can't help but hope FOX is faking us out and these duos really will dance together. However, for Jason Glover's sake, we hope he's not paired with his interview buddy, Paris Torres--he can barely contain his distaste for the pageant queen while she's speaking. (Check out his body language while Paris prattles on...it's priceless.)
To Read More Click here.